Mr David Bugg and Mrs Clare Bugg (formerly Miss Clare North) finally tied the knot on 9th February 2011 on the spice island of Zanzibar.  We spent 2 weeks away with time in the charming Stone Town before heading to Fumba Beach Lodge for the wedding.  Just before the ceremony a tropical storm hit us (apparently an effect of the big typhoon over Madagascar) with the wind kicking up waves and sand and a big ominous dark sky edge closer over the ocean.
We battled through it all – in fact our 7 guests bore the brunt of it since we had some cover under the palm leaf archway with Father Charles.
Still, everybody came up smiling at the end and the celebrations continued into the evening over a superb private meal.  The Fumba staff were fantastic; Natasha was particularly attentive and definitely made the day extra special.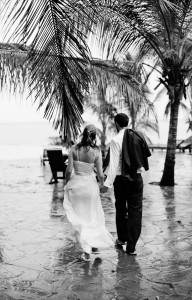 A couple of days later Clare and I went over to Pongwe on the east coast to see the typical 'post card' type beaches Zanzibar is famous for.  The colours of the sea did live up to expectation (see photo):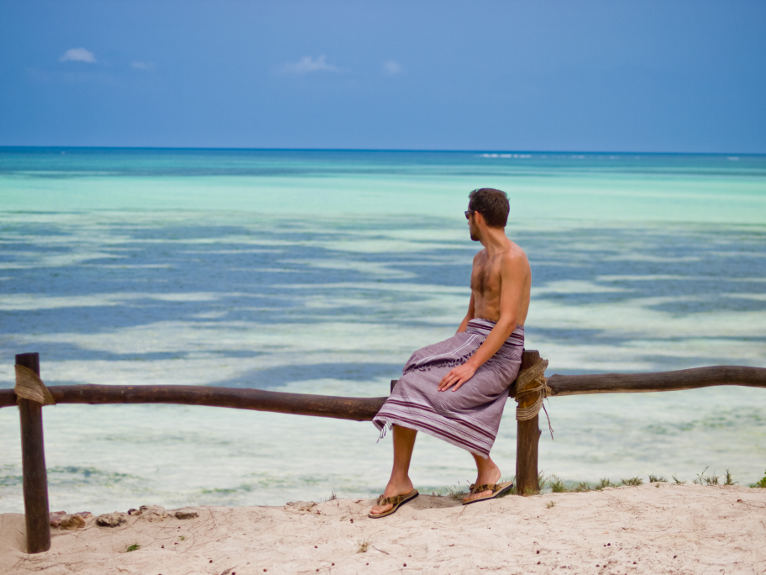 One of my personal highlights was the next stage of the trip on Chumbe Island (see this link for details on their big conservation project).  The snorkelling around the island was pretty special with great varied gardens of coral and a huge variety of colourful reef fish as you would expect with quality tropical snorkelling sites.  What stood out for me though were the big shoals of mini fish you could swim through, the many Hawksbill turtles we saw and also the odd impressive jellyfish.  See a few photos below taken on my underwater compact camera (Canon Powershot D10).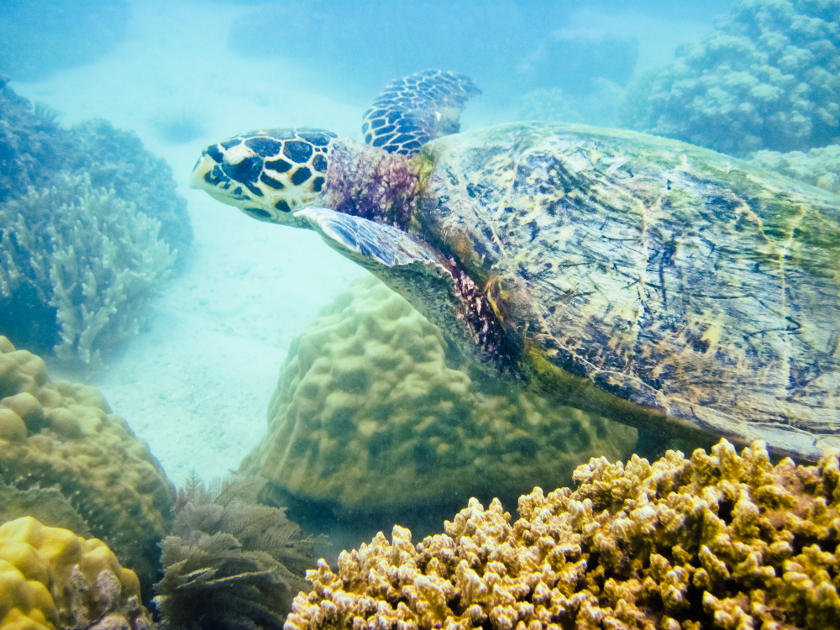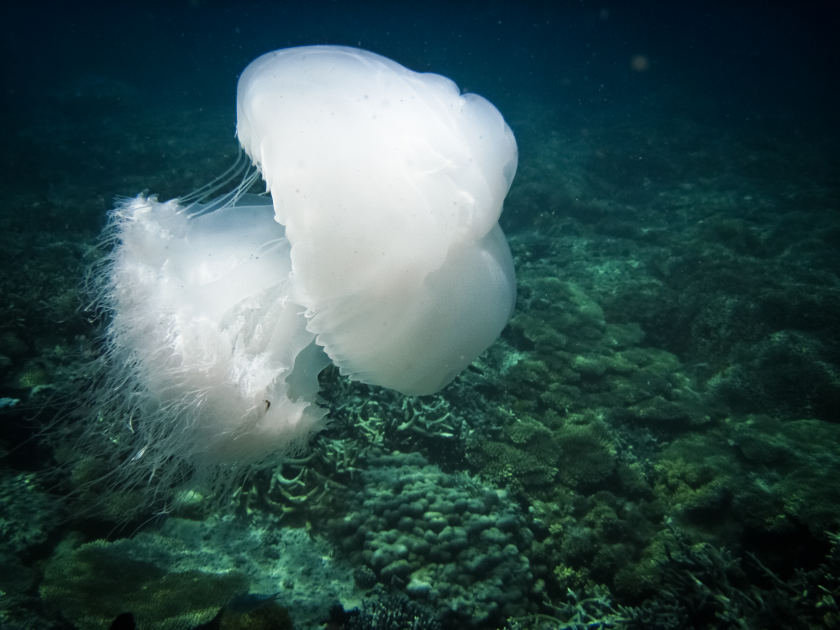 Chumbe is a great eco island even without the snorkelling though; it's covered in a low dense bushy forest so there is even some good birding and the ground itself moves with the scuttle of hermit crabs.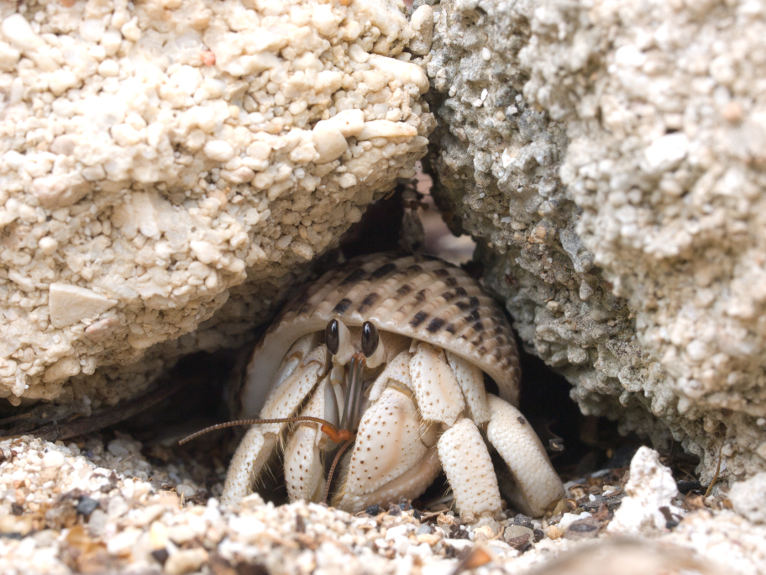 The project has built several funky bungalows that proved their worth living through a storm whilst we were there without any issues at all.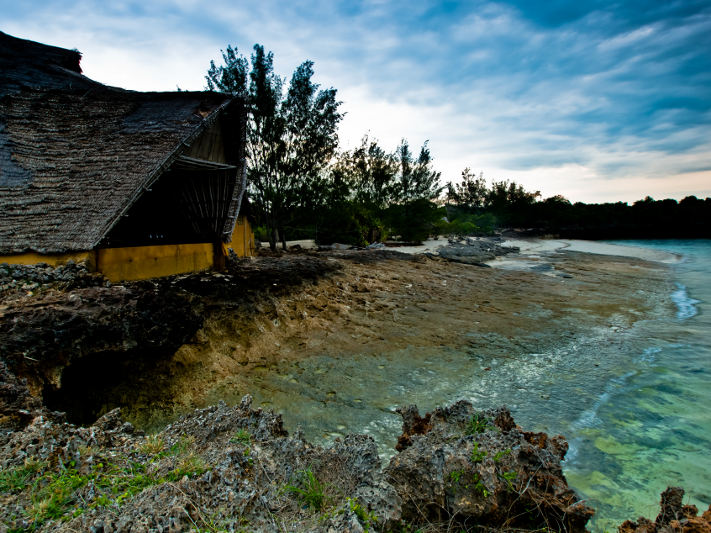 So this represented the bulk of the pre-wedding, the ceremony day and our honeymoon on Zanzibar with just another night back in Stone Town.  This town blew me away – it overloaded my visual senses with its aged buildings brimming with character and its cramped winding backstreets.  we got lost several times and were always happy to have to meander our way back to somewhere we recognised.  Despite several long powercuts and being amongst the people and their day-to-day lives I sensed no danger as a tourist and felt a positive vibe about town.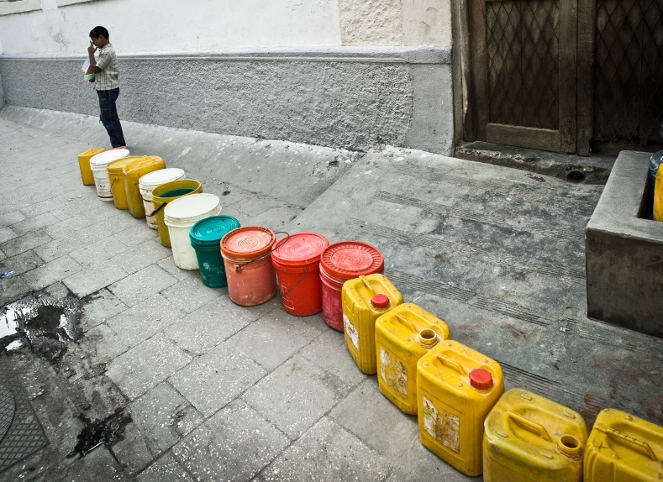 The next stop was Selous game reserve in the south of Tanzania for a few days Safari – an ideal ending to our honeymoon for two nature lovers…