Selous Game Reserve – on paper Africa's largest protected wildlife reserve.  This is where we chose to polish off an unforgettable wedding/honeymoon trip.
Staying at Lake Manze camp we had just 3 nights to explore as much as possible.  Although Selous covers more than 5% of Tanzania's total area, in reality the majority is a hunting reserve and just a relatively small area north of the Rufiji river is kept for 'photography hunting' or eco tourism.
From the small Coastal aeroplane I spotted my first giraffe and within the first 20 mins of the gradual drive from the airstrip toward camp my wildlife spotting senses were already in overload.  Plenty more Giraffes and Impala seemingly in a any view you chose from the jeep; and it was the view that struck me hard…
Usually our nature driven trips have been to tropical rainforests and we are well used to have no more than a couple of metres visibility both left and right with the only distant view being ahead down the path your are walking (and even that depends on how well and straight the paths have been cut).  So sitting in an open 4×4 Landrover and looking not just forward for a km or more but all around to both sides and seeing mammals off on the horizon – this was a whole new ball game in our mildly obsessive wildlife watching world.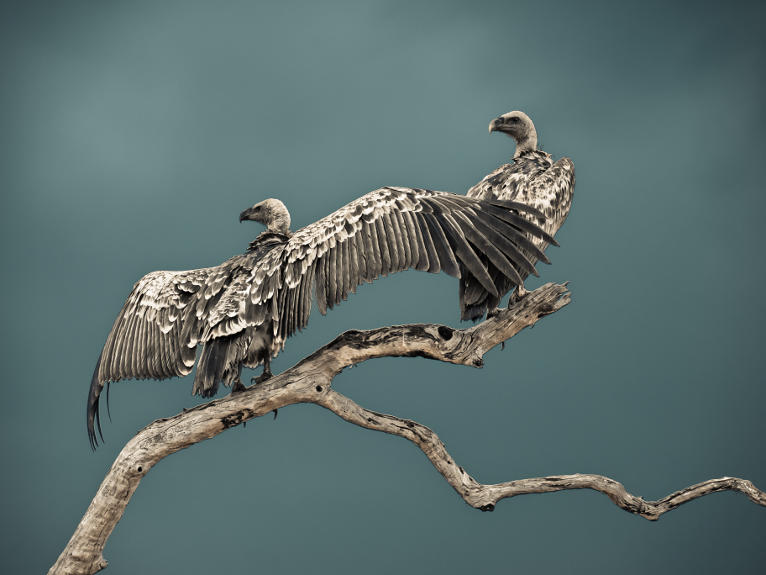 What stood out to me as much as the game viewing was the birdlife, not just in quantity and variety but in beauty.  the Rollers and Bee-eaters have such striking colours but then also the 5 species of Kingfisher we saw, the number of raptors (from Osprey to Sea Eagle, falcons and so many vultures) and even the common passerines were interesting; perhaps not surprising being our first ever visit to Africa so all was pretty new and fresh.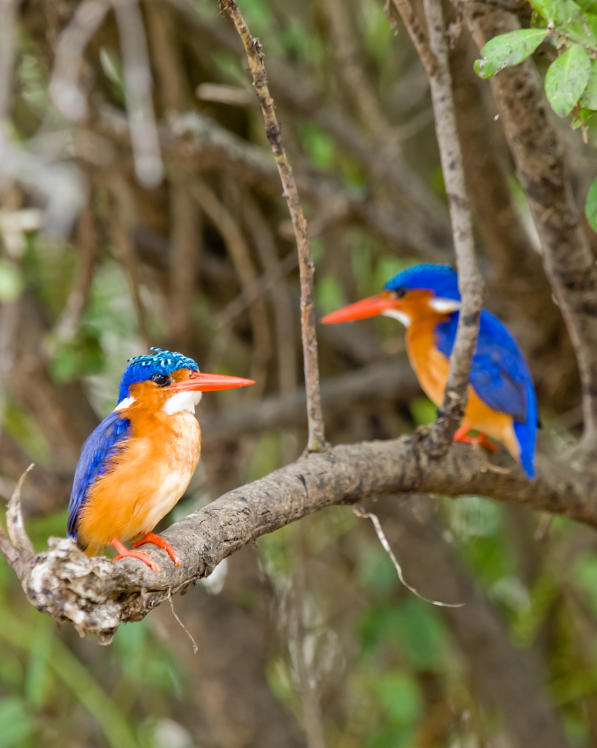 One of the main reasons we chose Selous over, say, the Serengeti or Ngorongoro, was for the relative peace and quiet of the reserve.  During most drives we only saw up to 2 cars passing by and never another vehicle whilst watching an animal – the one big exception being on the final evening when we went out to observe a pride of lions with 2 males (brothers).  In that instance it probably resemebled the hoards that you hear about in Kenya or North Tanzania since we had 3 or 4 jeeps at one time in the same area.
The two the major attractions of Lake Manze camp were:
1) It is situated on the lake so you can mix up the activities by taking boat safaris.  This really gives you variety; the birding was superb and the viewpoint is always different from the water.
2) The camp is not fenced, you are staying in extravagant tents which means that wildlife can, and does, come right up to.
As well as having Impala and Monkeys within 10m we also had two special moments.  I never realised how silently a big elephant could sneak up on you!  One lunchtime we were relaxing on the tent porch when he appeared through a bush. As he came closer we went inside the tent and watched through the mesh window as he virtually brushed up against the canvas!  The Masai do look after you but hadn't noticed this one so we just enjoyed the experience and let the elephant get on with his stroll.  In the bush everybody and everthing makes way for the elephants.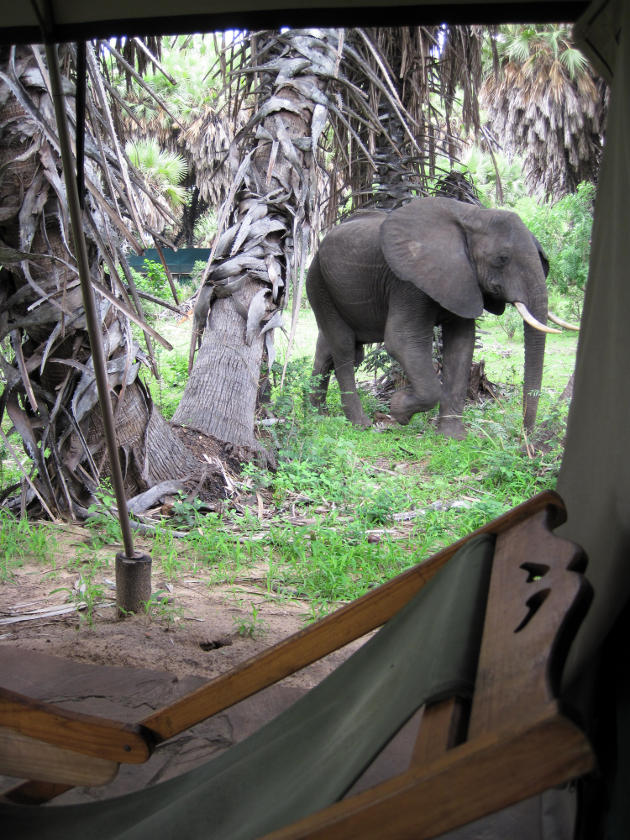 The other moment was during the night of a full moon; in the middle of the night a storm had passed over with a typically heavy tropical downpour.  Afterwards I had been awoken again but by a different sound, a sound of munching.  As it approached I could see moonshine but could not distinbuish its outline until my eyes adjusted to its great size and traced the outline of a large bull hippo under the moonlight!  He edged closer, regularly tearing huge amounts of grass and munching away.  Imagine the sound a cow makes when tearing up grass, now amplify that 50 times.  We watched this hippo as it stood as close and can be just a metre fromt he tent side.  Everytime we made a slight rustle it would stop, listen out and everntually carry on his midnight feast.  Everybody always says how dangerous they can be and having seen them running on dry land the previous 2 days I could well believe it.
Our first time in Africa, our first Safari and at the end of our honeymoon after a special 2 weeks that included a wedding in Zanzibar.  A great way to polish of a great trip for 2 newleywed nature lovers.