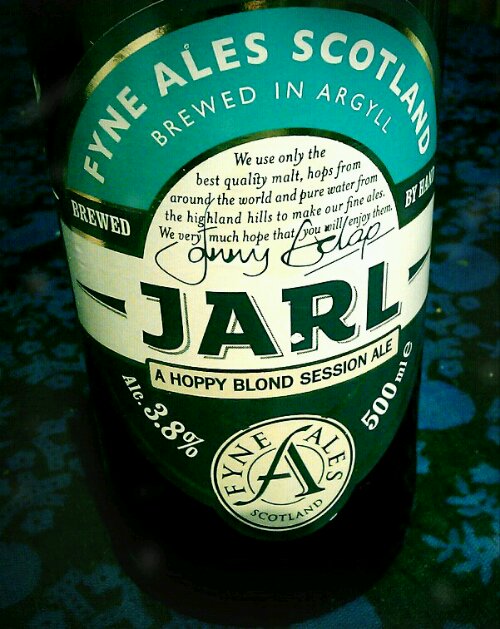 A quick one – I just have to mention this beer as it is one of the best ales I have had in ages.
I stopped at the small brewery Fyne Ales whilst driving back from a canoe holiday in Scotland last month.  Having sampled every beer they offer I picked 3 bottles of my 4 favourites.
A month on I opened the first one: Jarl and am sooooooooo impressed.
If you are ever driving by Loch Fyne, I recommend you stop!